AN ISLAND BRIMMING WITH PERSONALITY, CREATIVITY AND DISCOVERY
Arts & Culture
Education
Leisure
Restaurants & Bars
Retail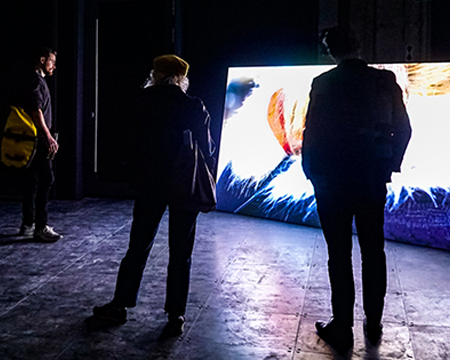 Arebyte Gallery
Arebyte Gallery is a London-based art organisation offering contemporary performance space for artists focusing on digital art and emerging media.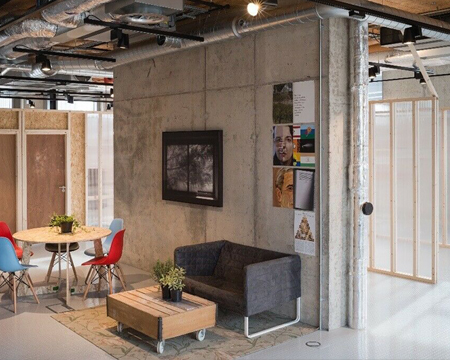 Arebyte Studio
A studio complex in at City Island, in collaboration with Studio makers and Ballymore housing an exciting community of artists, designers and creative businesses.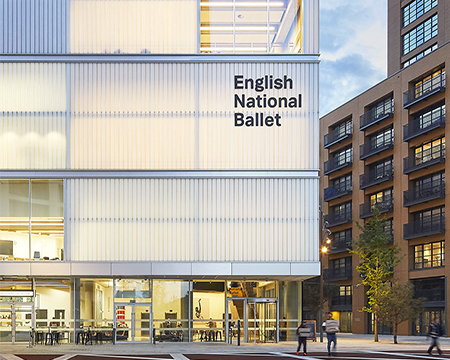 English National Ballet
Ballet dancers, musicians, set builders, seamstresses and artists allow passers-by a glimpse into their craft, rehearsing and performing in their new home on the island.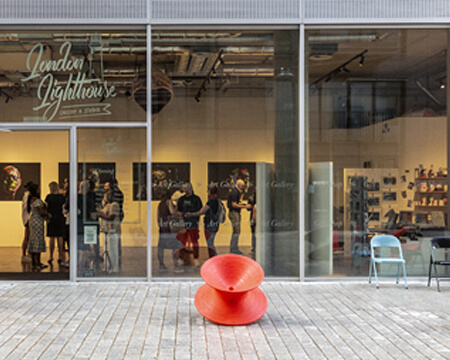 London Lighthouse Studio
London Lighthouse Studio offers an Art Gallery, Photography Studio & Gift Shop offers a unique and exciting space, for emerging, as well as established artists & photographers.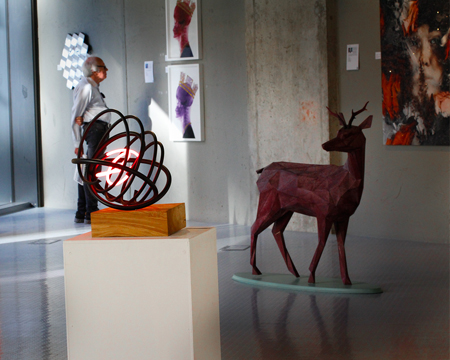 Trinity Art Gallery
Trinity Art Gallery is an extension of Trinity Art Studios, with two bespoke galleries on the island providing a platform to showcase both emerging and established artists.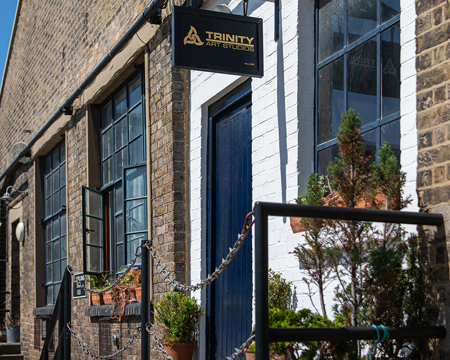 Trinity Art Studio
A well equipped and maintained work space for fine artists. The studio houses a collective of professional artists focused on artistic development and commercial application.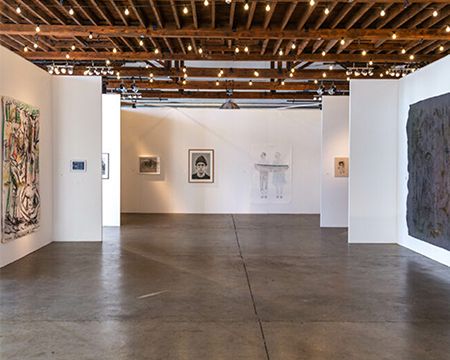 Trinity Buoy Wharf Gallery
Trinity Buoy Wharf is a centre for arts and cultural activities located on the River Thames - providing artists' studios and gallery space, rehearsal rooms, cafe and diner.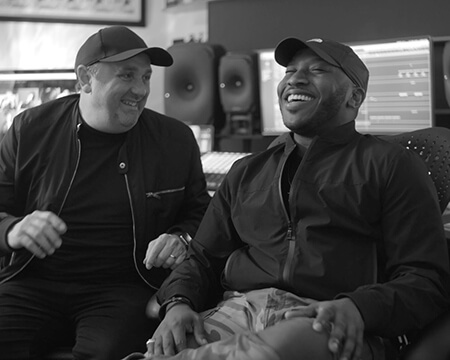 The Woods Studio
The Woods Studios is a music recording, podcast and creative studio founded by Three Bears Ent. a production company with over 10 million worldwide streams and two number one singles.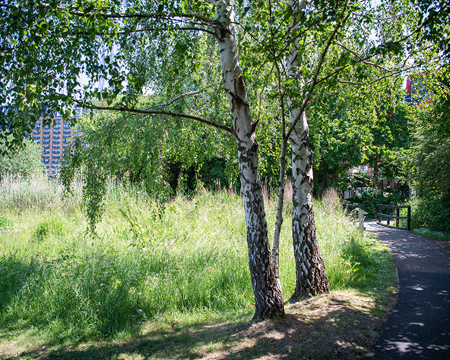 Bow Creek Ecology Park
Bow Creek Ecology Park is a small linear park on a peninsula formed by a bend in the River Lea at Newham. The park features small streams, interlinked ponds and meadows.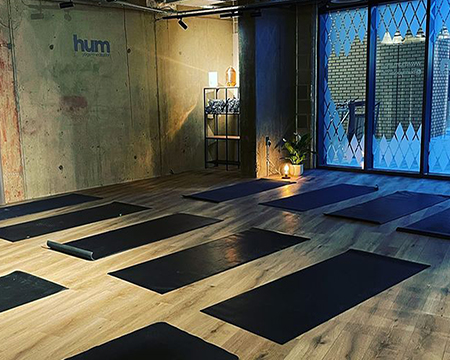 Hum Yoga + Meditation
The new studio situated at City Island offers yoga and meditation classes. HUM classes are based on sonic frequencies for an alternative yoga and meditative experience.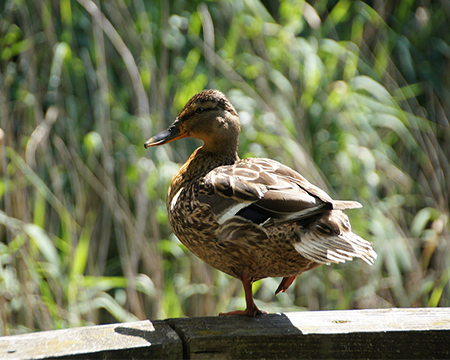 Limmo Peninsula Ecological Park
Limmo Peninsula Ecological Park is a small open space along Bow Creek tidal estuary of the River Lea in Canning Town.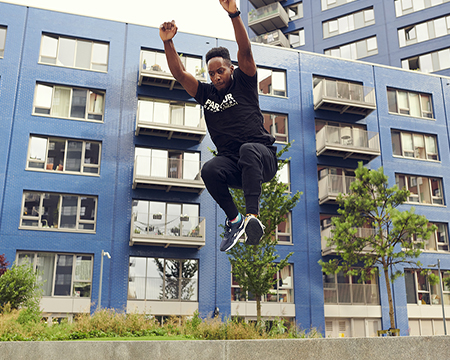 Parkour Generations
Parkour Generations' Chainstore Gym is situated in Trinity Buoy Wharf and offers personal training sessions, classes with Parkour coaches, fitness trainers and teachers.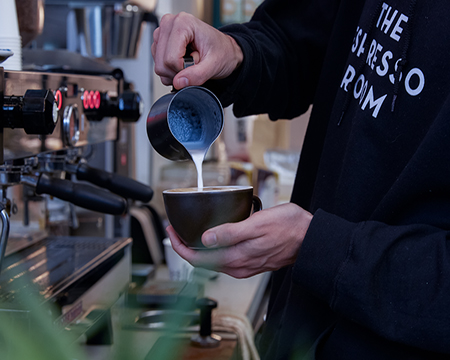 The Espresso Room
Specialty coffee shop, bar & cafe located within the impressive new home of the English National Ballet.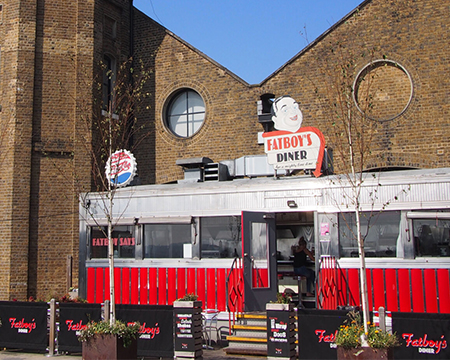 Fatboy's Diner
Eat out in 1940s style at this authentic all American Diner complete with malted shakes, plenty of chrome and some of the best burgers in town.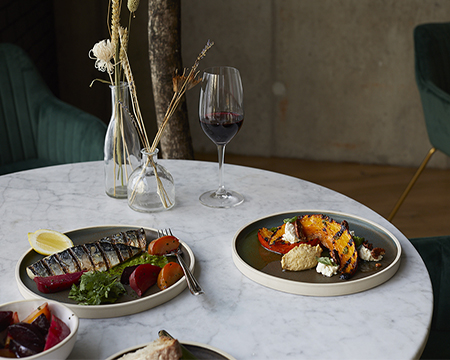 Homestead
Homestead serves comforting and accessible dishes, with the highest quality ingredients, takeaway counter, coffee shop along with their in-house florist providing fresh flowers daily.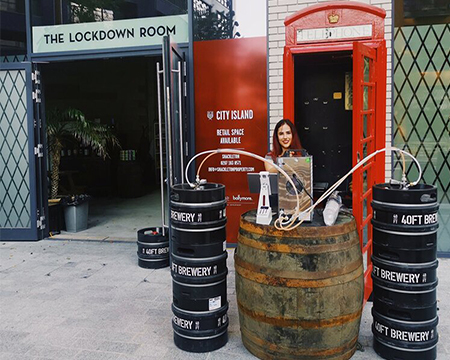 The Lockdown Room
A vibrant creative hub, featuring a taproom serving London's finest craft beers, two street food offerings, as well as regular live music performances from London's freshest new talent.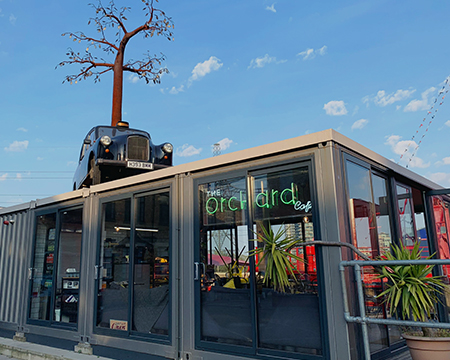 The Orchard Cafe
Housed in a shipping container, providing a classic London cafe experience surrounded by quirky sculptures. Grab yourself a hearty brekkie or strong coffee while taking in the river views.
Pepenero
Pepenero is an Italian restaurant serving fresh, delicious, authentic Italian dishes using the best ingredients and sourced locally with an extensive range of Italian wines.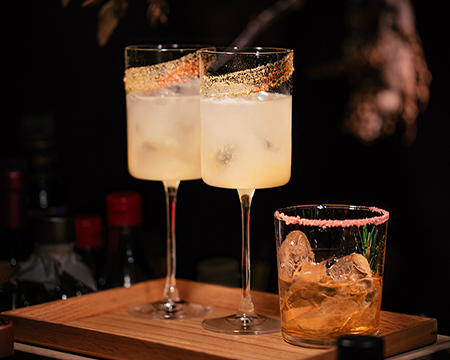 Soda & Friends
Celebrating the iconic highball serve with fabulous spirits lengthened with soda. A food menu with Japanese roots, offering the classic katsu sando, fried chicken, and steamed dumplings.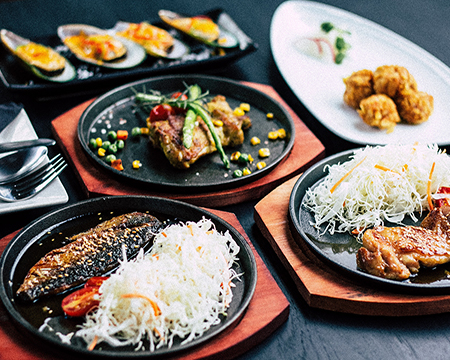 Wok & Grill
A traditional gourmet street food market self-service system. Specialising in grilled meats and wok cooked Asian foods, with a wide range of cocktails to enjoy during the cooking show.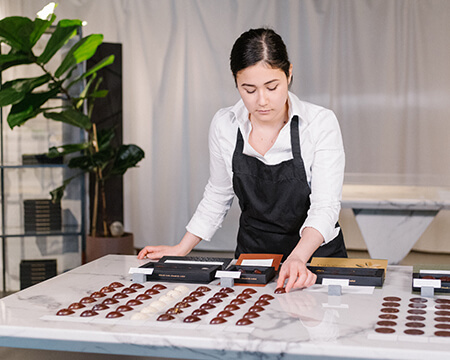 Cartografie Handcrafted Chocolate
Chocolate made with ethically sourced global ingredients and handcrafted by artisanal Head Chocolatier, Kae Shiabata. Cartografie offers unique workshops, chocolate tasting and events.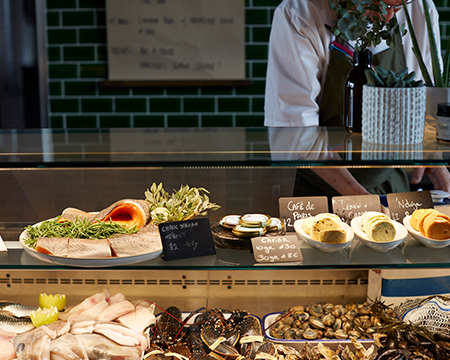 Homestead Store
Selected wines, craft beers and a daily changing deli counter with quality meats, homemade pasta, cheeses and fish, come to you directly from high welfare farms and day boat fisherman.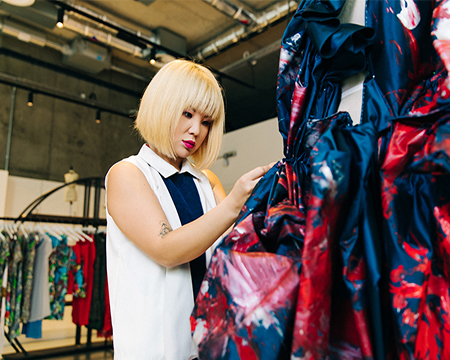 Attitude by Lulu Liu
A couture brand by Chinese-British designer Lulu Liu. Specialising in high-fashion, ready-to-wear, luxury goods and accessories, with bespoke pieces embracing multicultural craftsmanship.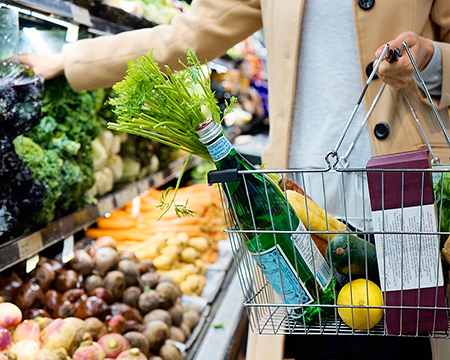 Morrisons
Just a short walk from the island you can find Morrisons, your local supermarket for your weekly shopping offering a large range of fresh produce and household goods.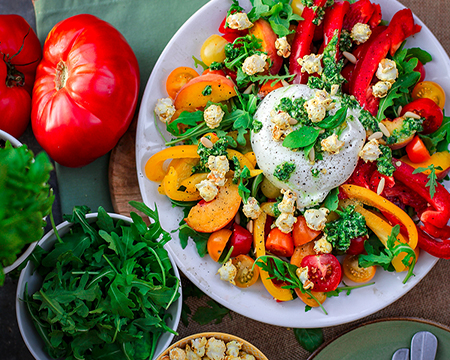 Sainsbury's Local
Your local express grocery store on the island, where you can select from a range of bread, fresh groceries and ready meals.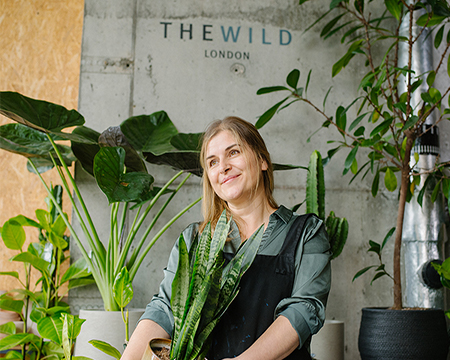 The Wild London
A longtime advocate of the myriad benefits of plants, interior stylist Sabine Antonia launched The Wild London, a plant retailer and consultancy at City Island.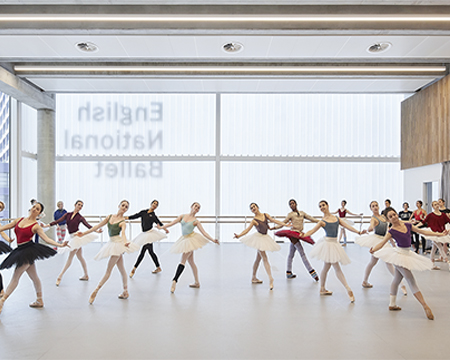 English National Ballet
Get closer to ballet with classes, events and workshops at English National Ballet. Classes can be booked online.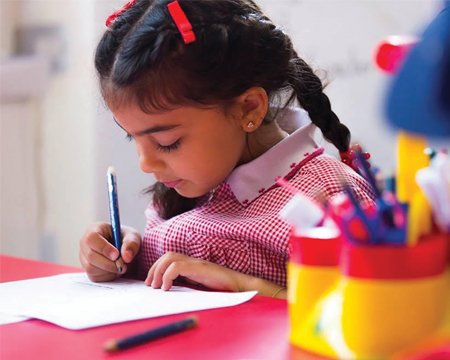 Faraday School
An excellent independent primary school for children aged 4 - 11. Set within an inspirational setting beside the River Thames, providing a creative enviromnment for children to flourish.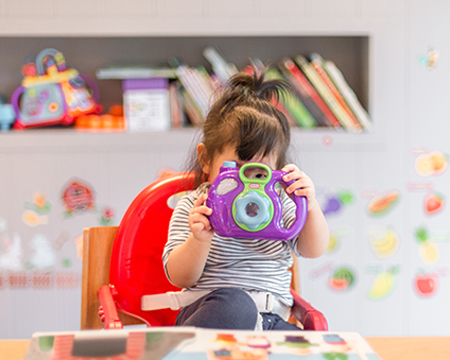 Gymboree Play & Music Docklands
A venue offering space for children's themed parties and hands-on classes ranging from music to sports.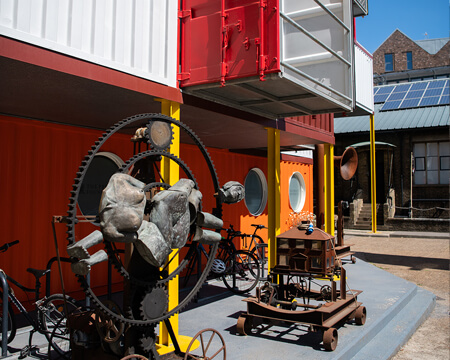 Royal Drawing School
The Foundation Year campus at Trinity Buoy Wharf has London's iconic skyline as its backdrop, and a colourful combination of shipping containers and Victorian architecture.