UPCOMING EVENTS
INSPIRING EVENTS AND EXHIBITIONS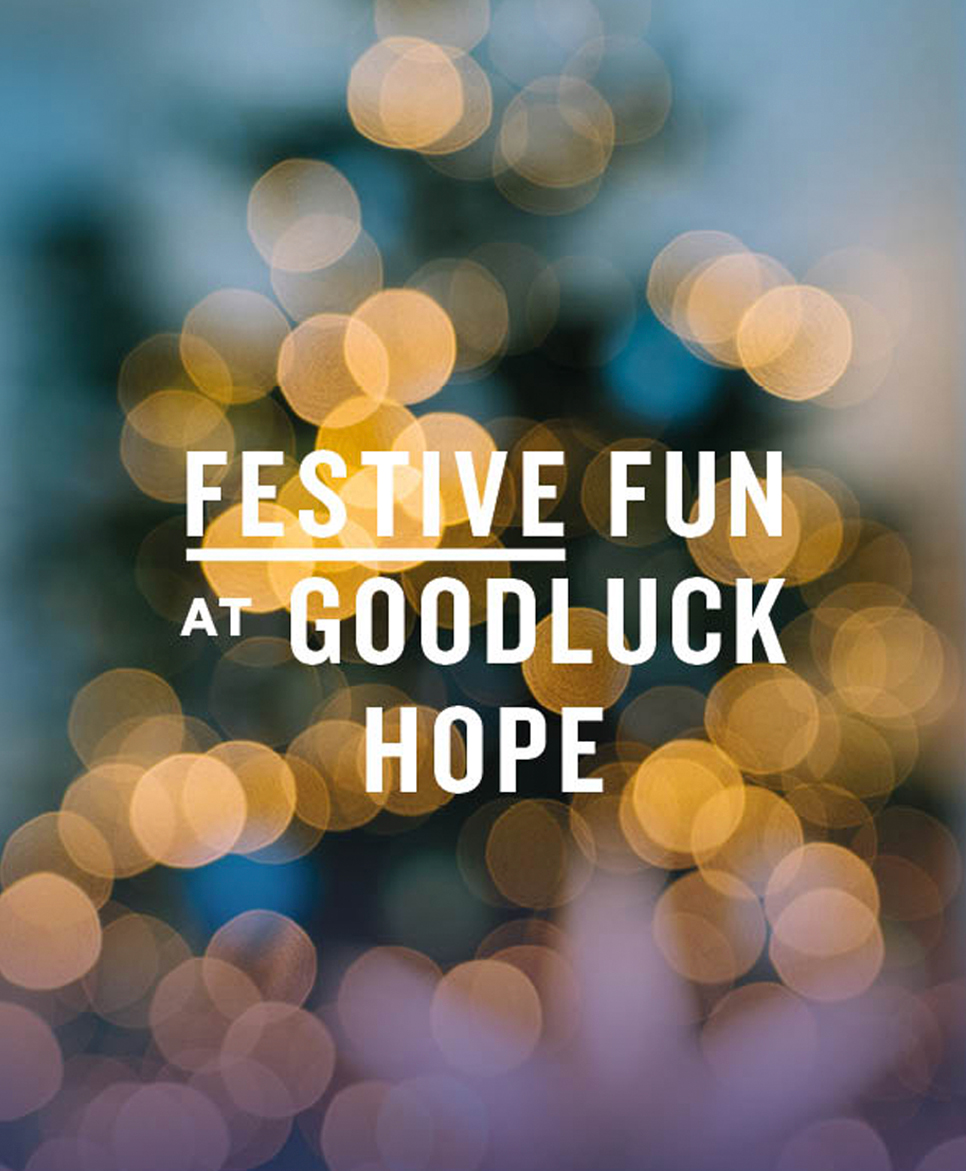 SATURDAY 2 DECEMBER
FESTIVE FUN AT GOODLUCK HOPE
Join us for a day of festive fun at Goodluck Hope, with movie screenings, children's workshops, carol singing, and classic Christmas food offerings.
---
The Cinema:
2:00pm - 3:45pm | 4:00pm - 5:45pm Join Elsa and friends for a magical Frozen adventure.

The Workhouse:
3:00pm – 4:00pm | 4:15pm - 5:15pm
Children's Christmas biscuit and gingerbread house decorating workshop hosted by Layers.
The Orchard Dry Dock
5:15pm - 6:00pm
Meet other residents and locals with carols around the Christmas tree with the esteemed London Docklands Singers.
The Sales Gallery
6:00pm - 8:00pm
Enjoy carols and a drinks reception with Taylors of Goodluck Hope and the Sales team.
GOODLUCK HOPE HOSTS
THE ISLANDER FESTIVAL
This July, The Islander Festival delivered a spectacular celebration of the arts and lifestyle community who call Goodluck Hope home.
A month-long series of workshops and events saw guests enjoy a line-up of unique cultural experiences, including a painting class with Brush and Bubbles, immersive re-enactments of two Shakespeare classics with The Walking Theatre Company, a series of sky-high sunrise yoga sessions in The Lantern Room sky lounge with HUM Yoga, a drag bingo night hosted by Sheila Simmonds, intimate sommelier sessions with Wanderlust Wines, and an all-day waterfront carnival featuring live music, market stalls, art talks, and family entertainment.
The Islander Festival also showcased the local businesses and cultural organisations, both established and soon-to-be launching, on the waterfront. A Summer Art Show Launch at Trinity Art Gallery unveiled the island's latest exhibition of locally curated artworks, while a mead and honey tasting masterclass with Taylor's of Goodluck Hope offered a fascinating preview of the quality produce that will be available upon the opening of Orchard Dry Dock's new greengrocers and deli this autumn.
Although summer now draws to a close, The Islander Festival offers a lasting reminder of the thriving community at London's most exciting, award-winning new neighbourhood.