Places to work, eat, socialise, exert yourself and Relax
The Inventory
The 1595 Club is a network of the following globally inspired exceptional amenities under one roof where residents can connect, friends can relax and hours can just simply disappear.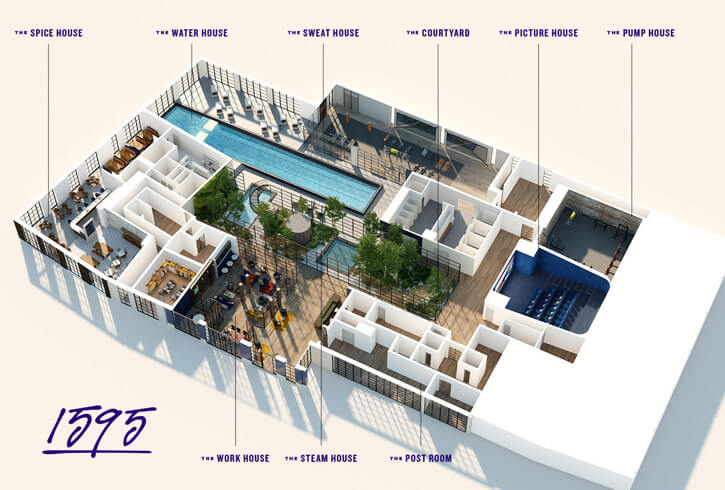 close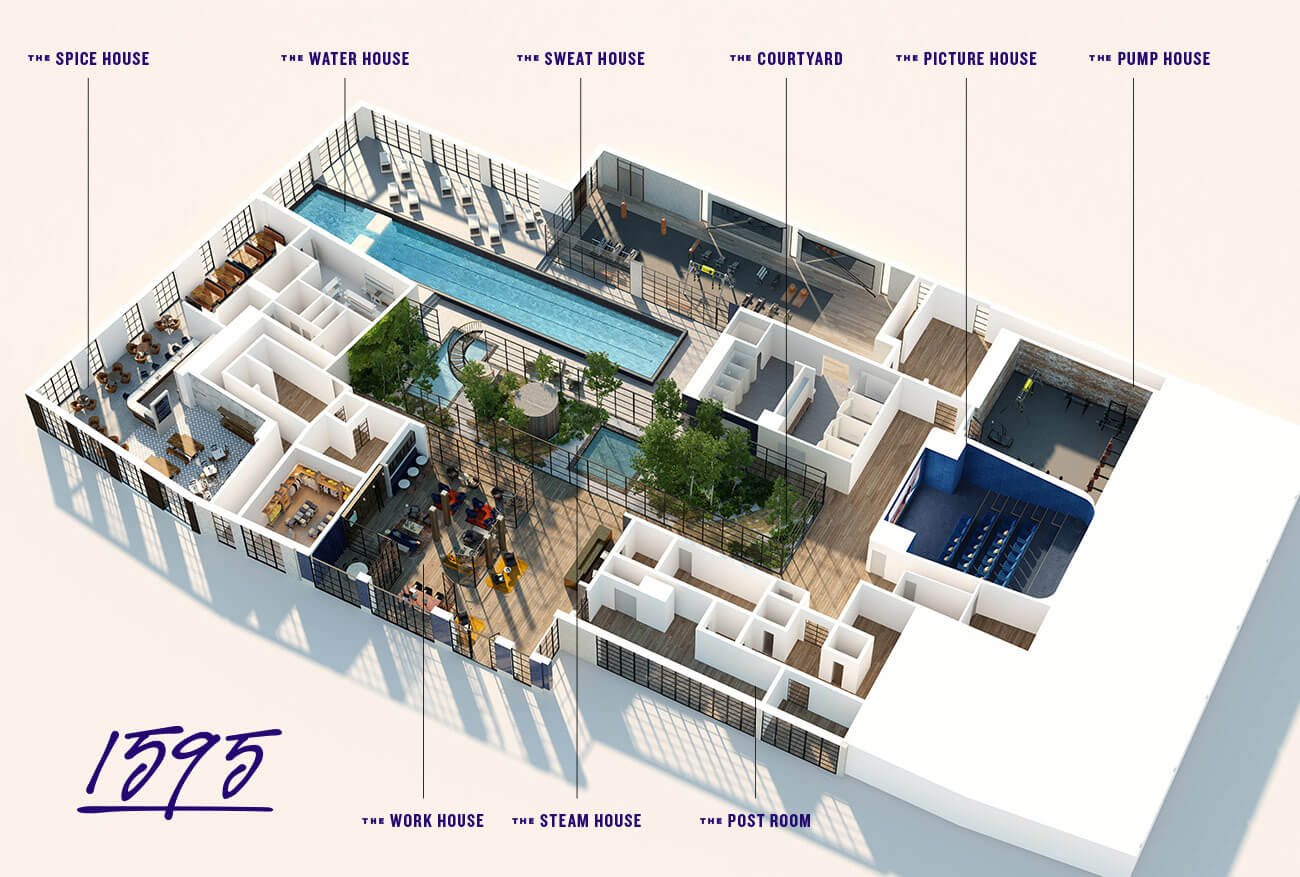 The Work House
A place in which to think, work and share ideas, with a distinctly British personality.
The Courtyard
A sanctuary and a meeting place dressed with plants from around the world, the courtyard is a corridor of natural colour, dapped in light offering a transition between indoor and outdoor spaces.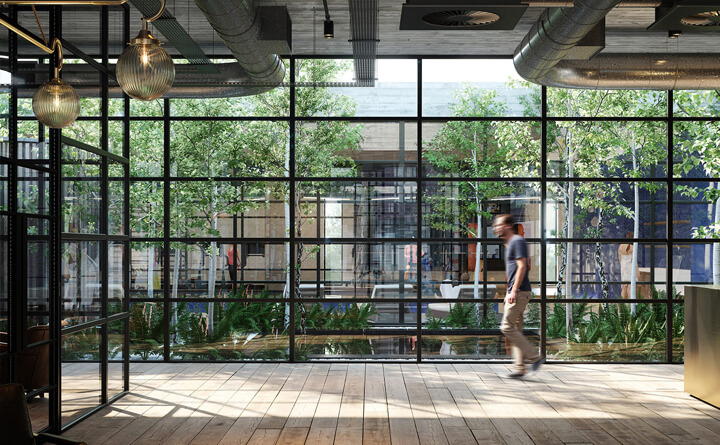 The Water House
A brisk pre-work swim or an impromptu get-together at the poolside on a balmy summer's day, The Water House can be enjoyed all year round.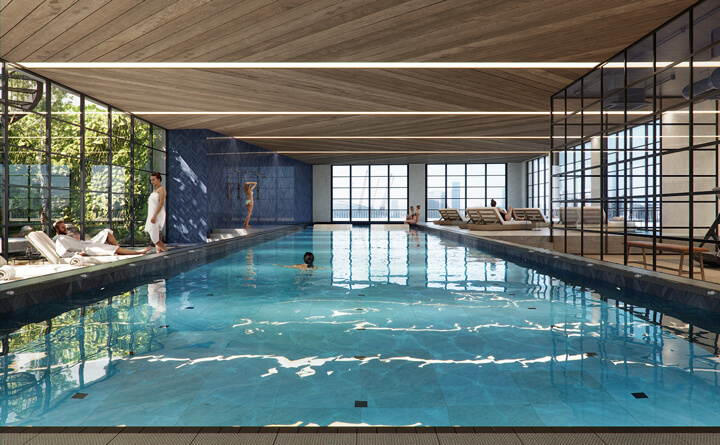 The Sweat House
An austere New York backdrop of steel, glass and timber is the setting for the best in cardio and impact gear and all the latest fitness accessories, meaning residents get the best workout possible, any time of the day.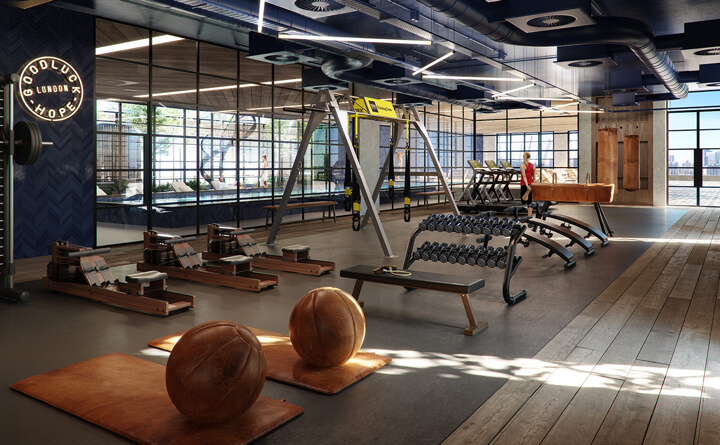 The Steam House
The restorative benefits of water are the central theme of time spent within the elegant design of The Steam House.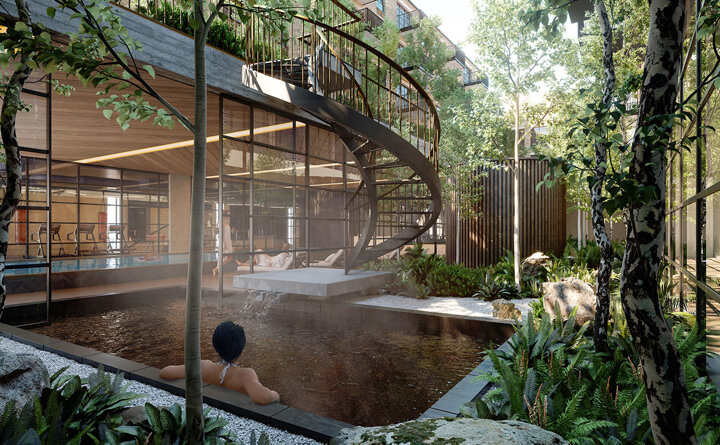 The Picture House
Whether it's a local film-maker's premier, or a private screening for friends using state-of-the-art sound and image technology, sinking back in one of the Picture House's plush purpose-designed seats is guaranteed to put the outside world well out of reach (at least until the credits roll).